(Looking for information in English?)
För dig som vill träna beachvolleyboll organiserat och har gått vår grundkurs eller har motsvarande kunskaper erbjuder vi nivåindelade träningsgrupper. Att träna beachvolleyboll i träningsgrupp är utan tvekan det bästa sättet att utvecklas som spelare samtidigt som det är socialt och roligt.
Till oss är alla välkomna för att få bra träning och ett avbrott i vardagen med sommarkänsla!
KVALITÉT PÅ TRÄNINGEN
Vår ambition är att deltagarna i träningsgrupper ska utveckla sin spelnivå i snabb takt under ledning av Sveriges bästa tränare. Vi har max 8 spelare per bana.
Flera av England rugby boss Eddie Jones likens playing Springboks to game of chess… on STEROIDS testorapid judge refuses to label big pharma drug dealers under tennessee law, tosses opioid lawsuit våra tränare är meriterade spelare med massor med SM-medaljer och landskamper. En del av dem, som senare i karriären har satsat på att vara tränare, har meriter som landslagstränare med erfarenhet från mästerskap som EM och VM.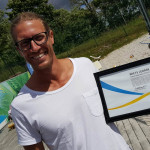 Våra tränare utbildas kontinuerligt, inte minst av vår Sportchef Mattias Magnusson med meriter som landslagstränare,  årets ledare av Svenska Volleybollförbundet, osv.  Några av våra instruktörer har vi intervjuat; Sofia Ögren, Tadva Yoken, Matilda Skagerberg,  Linus Tholse, Kristina Thurin,  Petter Jonsson, Susanna Thurin mfl.
SÅ GÅR ANMÄLAN TILL
Det som påverkar exakt antal deltagare och grupper vi kan ta emot beror dels på vad som står i anmälningarna och dels på hur vi kan organisera tränare och träningstider.
Till grund för hur träningsgrupperna delas in ligger en ranking som Andreas Berggren och Mattias Magnusson skapar tillsammans med tränarna för respektive grupp. Vi har därför bra koll på de som deltagit senaste terminerna men ber er ändå fylla i anmälan noga. För er som inte varit med tidigare är det ännu viktigare att ni beskriver er nivå. Vi försöker få tag i info om folk via kontakter så har du flyttat till Stockholm från Umeå så kommer vi troligen fråga våra vänner i Umeå om det du skriver om dig själv är sant 🙂
INFO VÅREN 2021
Vi räknar med 15 tillfällen under hösten där 14 är vanliga träningsgrupper och ett tillfälle är Gameday (kan ändras till 15 pass vanliga träningsgrupper)!
Start måndagar vecka 35
Start onsdagar vecka 35
Start söndagar vecka 34
Sista planerade träning är vecka 48 för söndagar och vecka 49 för måndagar & onsdagar om inget ändringar sker (enstaka träning kan bli flyttad på grund av evenemang eller annan anledning).
Vi har inga planerade uppehåll under perioden.
Du kan nu önska att träna flera gånger i veckan! Vi kan inte garantera att det går att lösa men om det passar och funkar så försöker vi lösa det! Ett tips om du önskar träna fler gånger i veckan är att du markerar så att du kan träna alla dagar och tider vilket ökar dina chanser! Kostnaden blir då enligt prislistan på de tider du blir placerad i, om du till exempel får plats i en grupp på Måndagar 17.30 – 19.00 för

3795:-

+ Onsdagar 20.30 – 22.00 för

3295

: – så summerar det 7090:-
Vi förbehåller oss rätten att ställa in träningstillfälle på grund av event eller annan oförutsedd händelse. I sådant fall ersätter vi träningstillfället i första hand med ett nytt träningstillfälle.
Träningsgrupper på hög spelnivå tränar på söndagar med starttid någon gång mellan 13.30 – 20.00 generellt.
Övriga träningsgrupper tränar antingen på måndagar 17.30 – 19.00, 19.00 – 20.30, 20.30 – 22.00,  onsdagar 19.00 – 20.30 eller 20.30 – 22.00 eller söndagar 12.00 – 13.30.
Pris från

2995:

– till

4295

:- beroende på dag och tid där de populäraste tiderna är dyrare än de mindre populära tiderna.
Måndagar 17.30 – 19.00

3795

: –
Måndagar 19.00 – 20.30

4295

: –
Måndagar 20.30 – 22.00

3295

: –
Onsdagar 19.00 – 20.30

4295

: –
Onsdagar 20.30 – 22.00

3295

: –
Söndagar 12.00

2995

:-
Söndagar någon gång mellan 13.30 – 20.00

3695

:-

Du kan inte hamna i en träningsgrupp med högre spelnivå än din egen för att du har krav eller önskemål men du kan hamna i en grupp med lägre spelnivå än din (t ex om ni är två vänner som vill träna samtidigt så placeras ni på den nivå som den sämre av er har). Skilj på önskemål och krav! Anger du krav som vi inte kan uppfylla så placerar vi dig inte i en grupp.
Betalning via faktura som skickas till angiven e-post. Observera att fakturan kommer via Billogram och skickas när vi placerat dig i en grupp. Ytterligare fakturakostnader kan tillkomma för eventuell pappersfaktura (om du inte markerar att du mottagit faktura via e-post) samt vid sen betalning för påminnelse, ränta osv.
Vi förbehåller oss rätten att hänvisa deltagare som skulle behöva gå grundkursen eller fortsättningskursen istället att göra det. Vi står för vår subjektiva bedömning.
Anmälan är bindande! Betalning via faktura sker en bit in i säsongen. Om du är osäker så anmäl dig inte då betalningsskyldigheten är kvar.
Frågor angående våra träningsgrupper & kompletteringar efter att du gjort din anmälan mailas till traning@beachvolley.se
Har något hänt eller blivit fel som gör att du behöver göra ändringar i din anmälan? Läs mer här!
När olyckan är framme! Läs mer om regler för avanmälan här.
INFO & ÄNDRINGAR  
Eventuella ändringar publiceras på denna sida & kommuniceras via den Facebookgrupp som skapas för alla som får plats till höstens träningsgrupper.
20210824 – Höstens träningsgrupper är klara! Du som anmält dig har fått ett mail med en inbjudan till Facebookgruppen där mer info om grupperna ligger. Om du inte fått mailet eller saknar Facebook så maila traning@beachvolley.se. HÄR hittar du grupperna!
Obs att detta gäller våra träningsgrupper och ej grundkurs eller barn eller ungdomsgrupper.
ANMÄLAN (EFTERANMÄLAN) :