BEACH VOLLEYBALL TRAINING GROUPS SPRING 2023
If you want to train beach volleyball regularly and have attended our continuance course or have equivalent knowledge, we offer you level-divided training groups at The Beach in Huddinge, south of Stockholm. Aside from being a very social and fun sport, training beach volleyball in a training group is without a doubt the best way to evolve as a player.
All our training groups are divided in different levels. Aside from good training we also offer you a break from your everyday life and a boost of energy from our nice facility and an amazing sport. At The Beach everyone is welcome!
QUALITY TRAINING
Our ambition is to quickly develop all training group participant's skills with coaching by the best coaches in Sweden.
Many of our coaches have several Swedish Championship titles and have represented Sweden at many international tournaments and are still actively competing. Some have continued on as coaches after their own beach volleyball career and are now coaching for the Swedish national teams, coaching at events like the European- and World Championships.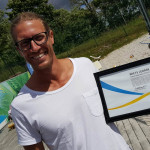 All of our coaches continuously improve their coaching skills under the direction of our Sports Director Mattias Magnusson, who in 2018 was appointed to The Leader of the Year by the Swedish Beach Volleyball Association.
REGISTRATION PROCESS
We divide the groups depending on the playing level of registered participants and the information that has been submitted in the registration. We also take into consideration how we can organize coaches and courts in the best way possible.
The decision on how the groups are divided is based on rankings made by Mattias Magnusson in close contact with the other coaches. This means we have a pretty good idea of your level if you have played in a training group at The Beach previously but would still appreciate you filling out the registration thoroughly. It is even more important to describe your level for those of you who haven't played in a training group at The Beach before.
INFORMATION SPRING 2023
There are 17 training sessions with 16 being regular group sessions and one session is Gameday (can be changed to 17 regular group sessions).
Sunday groups start 15/1
Monday groups start 16/1
Wednesday groups start 18/1
Price from 3695:- to 52

95

: – depending on which day and time you get placed in (less popular training times are cheaper).
Mondays 17.30 – 19.00 48

95

: –
Mondays 19.00 – 20.30 52

95

: –
Mondays 20.30 – 22.00 44

95

: –
Wednesdays 19.00 – 20.30 52

95

: –
Wednesdays 20.30 – 22.00 44

95

: –
Sundays 12.00 3695:-
Sundays sometime between 13.30 – 20.00 for 44

95

:-
You will not be placed in a training group with higher level than your own based on your wishes, however you can be placed in a group of a lower level. If you for example register a wish to train with a friend who is on a lower playing level than than you, you will be placed in the lower level suitable for the both of you.  So please be specific in wishes and demands in your registration! IF you write demands we cannot meet we will not put you in a group.
Payment through invoice will be sent to registered email earliest after the training groups have been created. Note that the invoice is issued by Billogram and is sent to you once we have put you in a training group. Additional costs may occur for paper invoice (if you don't open your email invoice within 48 hours), interest if you are late on payment etc.
We reserve the right to refer participants to the beginners or continuance course if we feel that it is necessary. We stand for our subjective assessment.
Registration is binding.
Questions regarding our training groups and additions and / or changes to your submitted registration, please send to traning@beachvolley.se
For matters for changes of group after the groups have been presented. Read more here!
When disaster strikes! Read more about the rules for cancellation here.
CHANGES AND INFO
Changes may occur. Information will be communicated in the Facebook group set up for all participants who got a spot in a training group and can also sometimes be sent by email. Make sure to use an email you continuously read when signing up.
REGISTRATION INFO
We put in a lot of effort and hard work putting together all of the training groups and try to make them as even and level appropriate as possible. Therefore we appreciate you giving us clear and short answers to all questions, so take your time reading them.
If you haven't played at The Beach before, but have played elsewhere, it helps us a lot if you compare your playing level to your training buddies or teammates, etc even if it is in another city. We have contacts all over that can help us rank newcomers.
CANCELLATION POLICY
PAYMENT AND CONTRACT
An invoice is sent via email after the training groups have started. We choose not to send the invoice at the very start of the training period in order for us to adjust any price changes due to different fees for different days/times. As well as any demands put in the registration for it to be valid. However, if you receive a spot in a training group you are still obligated to pay even though we send you an invoice later on,
read more here.
TIPS FROM THE COACH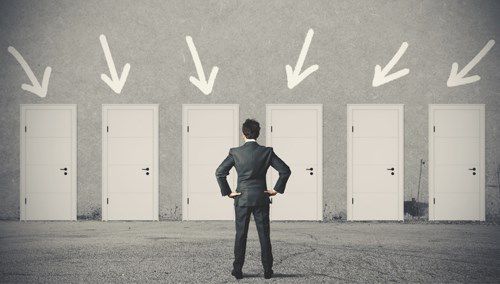 -The more options you keep open, the easier it is for us to place you in a training group.
 REGISTRATION IS DIVIDED INTO 4 PARTS
Personal information
Description of you as a beach volleyball player
Your choices of day/time and specific wishes/demands
Your commitment to payment and confirmation that you have understood our rules for cancellation and registration.
When you're finished you will be presented with a summary of your registration and a confirmation of your registration will be sent to your provided email address. If you do not receive any confirmation email we ask you to check your spam. Any questions regarding your registration or training groups please send to traning@beachvolley.se
We close the regular notification when the number of places is reached but as many people write requirements in their notification we cannot meet, we normally take in about 50 reserves. Remember that the more options for training day you keep open, the better is your chance.