Hejsan! Välkommen till hemsidan där du gör en ändringsanmälan till träningsgrupper.
Ibland får man ändrade förutsättningar… som ett nytt schema på jobbet eller annat som kan ställa till det.  Sällan, men det händer, så gör även vi fel. Du kanske ställde ett krav som vi missade och då är det toppen om du fyller i formuläret nedan så vi får veta. Det är svårt att byta grupp och det är inte säkert att det går men vi gör vårt bästa. Observera att du behåller din plats tills något annat har blivit bestämt och kommunicerats till dig.
Tips från coachen:
Om du gör en ändringsanmälan för att du tycker att du är placerad i en träningsgrupp med sämre spelare än du själv (eller om det är tvärtom). Prata först med dina tränare och fråga vad den tycker innan du går vidare.
Att be personalen i repan att "hälsa Matte att jag…" är en dålig idé eller för den delen att nämna nått i förbifarten till Mattias. Det blir oftast missförstånd. Så vi ber dig fylla i formuläret nedan noga så vi kan jobba skyndsamt.
Hello! Welcome to the website where you make a change notification to training groups.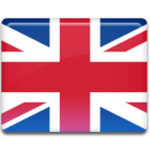 Sometimes you get changed conditions … like a new schedule at work or something else. Seldom, but it happens, we also make mistakes. You may have set a requirement that we missed and then it is great if you fill out the form below so we can work on changes as quickly as possible. It is difficult to change groups and it may not be possible, but we are doing our best. Note that you retain your place until something else has been decided.
Tips from the coach:
If you make a change notification because you feel that you are placed in a training group with worse players than yourself (or the opposite). Talk to your coach first after practice and ask what they think before moving on.
Asking the staff at the reception to "greet head coach Mattias that I …" is a bad idea or for that matter to mention something in passing to Mattias when he is coaching. There is usually misunderstandings…. So we ask you to fill out the form below carefully so that we can work quickly.